PROJECT OVERVIEW
Investor: Khang Dien
Location: Do Xuan Hop Street, Ward Phu Huu, District 9, HCM City
Total area: 3.1ha
Total of unit: 43 units
Product type: Duplex villas, Single villas
LOCATION
Located right on the parallel road and Ho Chi Minh City – Long Thanh – Dau Giay highway, approach the convenient traffic axis: Song Hanh Street, Do Xuan Hop Street.
10 minutes from the city center
15 minutes from Long Thanh International Airport
Near District 9 High-Tech Park, District 9 Hospital, Vincom Shopping Center and International School.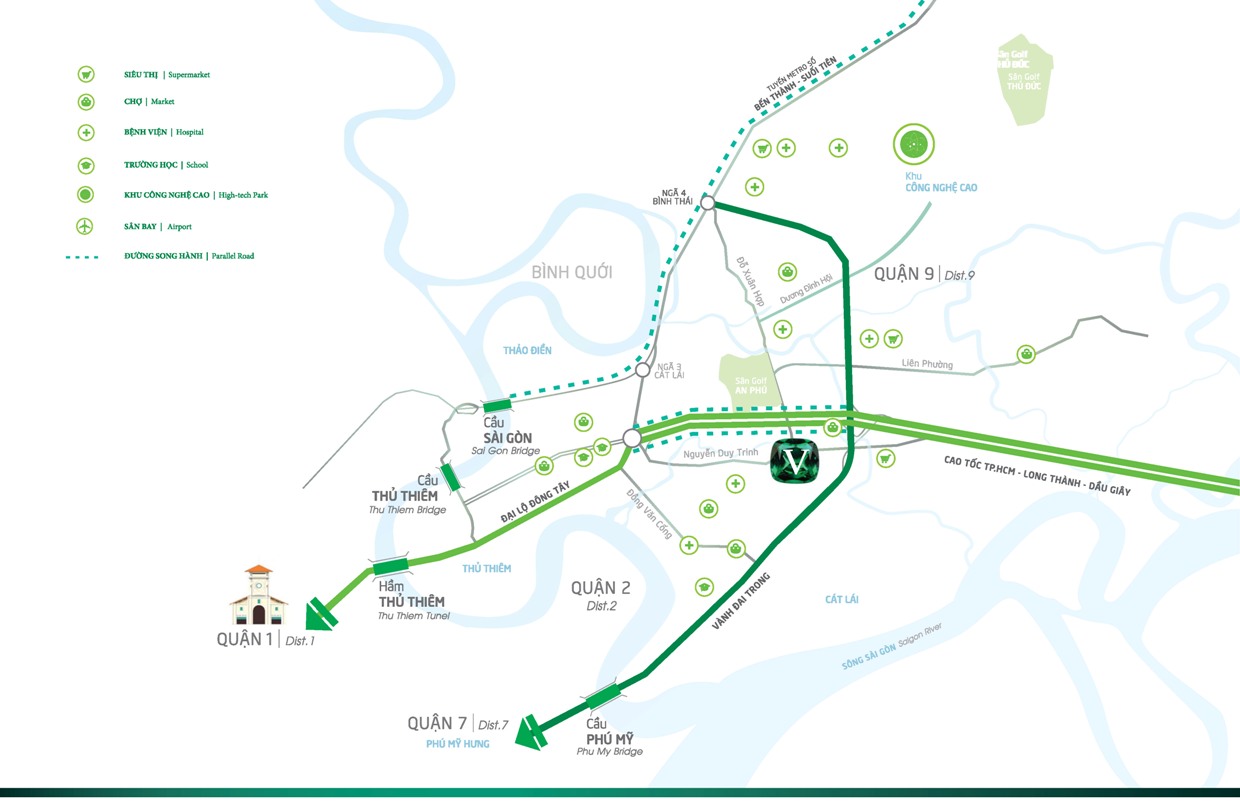 Currently, this area is the focal point of the City's transport infrastructure planning. Typically, there are 3 important routes connecting traffic to the center:
+ Ho Chi Minh – Long Thanh – Dau Giay Expressway: From The Venica villa project moving by car to Thu Thiem area or District 1 center only 10 minutes
+ Inner Ring Road: 1 direction to connect to Phu My Hung District 7 from The Venica takes only 15 minutes, 1 direction goes through the high industrial zone and Thu Duc crossroads only 5 -10 minutes.
+ Song Hanh Street: The route for motorbikes to move from Rim Dai Trong straight to Mai Chi Tho helps residents at The Venica villa to Thu Thiem and District 1 only 12 minutes.
GROUND
The Venica villas are designed in a style with classic features but very luxurious and trendy. With 2 types of duplex and simple villas with area from 200m2 to 600m2 high 3 floors looks like a magnificent miniature castle.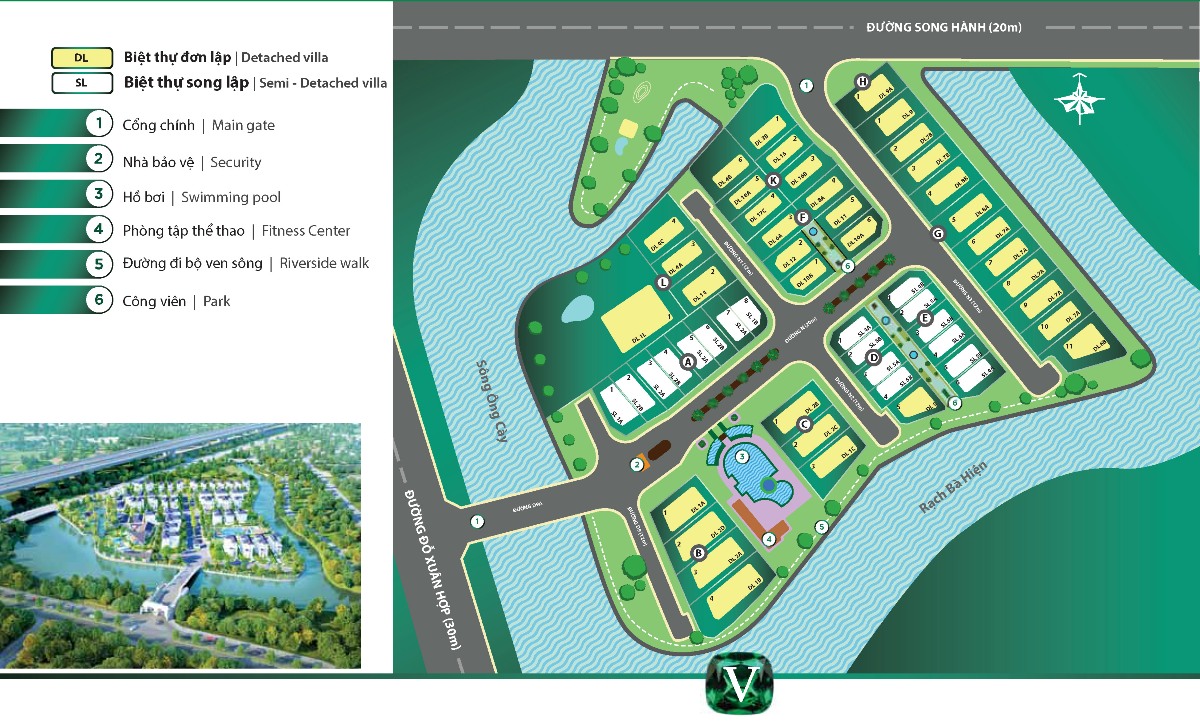 UTILITIES
Villa Venica has an extremely high-end internal utility system, such as a high-class Fitness room and a high-class swimming pool as the project center. Besides, there is also a system of parks along the river which is extremely beautiful and romantic with the trees spreading wide branches to create shade and the peace, combined with the BBQ area by the river will be great places. in the evening or on the weekends, the family is together.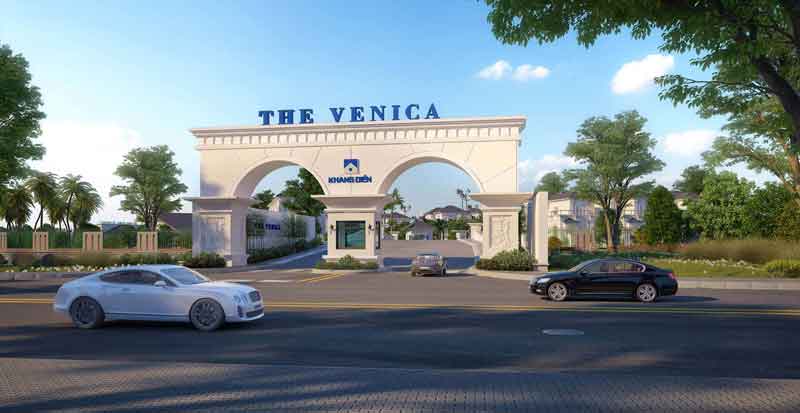 The Venica converges the perfect utility system of 5-star standard
For young families they can enjoy a relaxing space together with melodious music in the Bar – Cafe right in the center of the project.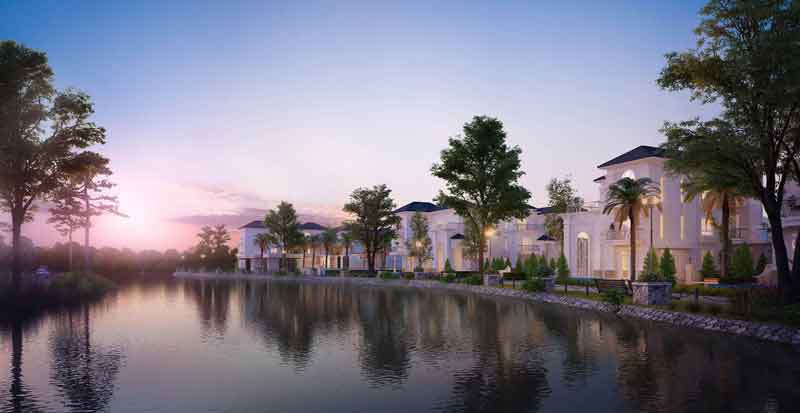 Surrounding villas Venica is a system of canals that twist the breath of nature to each villa
The most special feature of the Venica villa is the canal system surrounding the project site as a poetic oasis and also ensuring absolute security for residents and completely isolated from the outside.
Around the villa do not use hard fences, but use soft fences with many green trees to create airiness, closeness to nature and increase the green between the villas.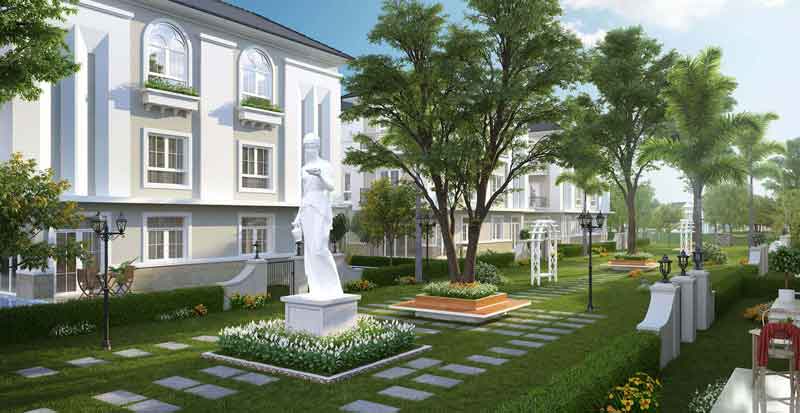 Green campus covering the project accounts for more than 55% of the whole villa area of ​​Venica Khang Dien
Residents living in the villa of Venica – International Villa will enjoy high-class facilities and full facilities for relaxation, study, seminars, sports, swimming pools, steam baths. , spa … and many outdoor activities such as children's playground.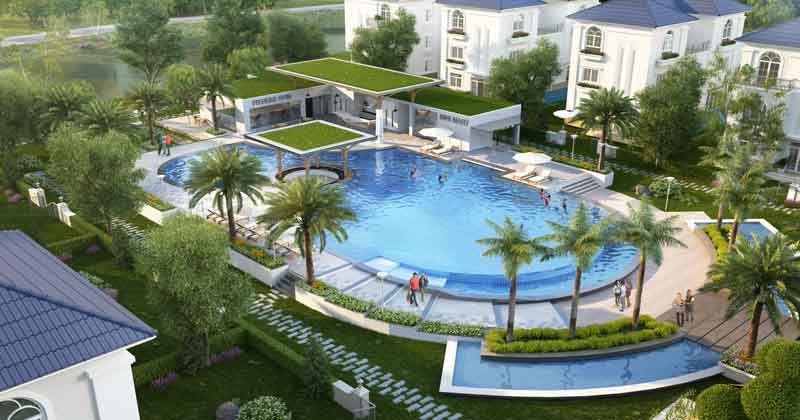 International standard swimming pool area in Venica Khang Dien project in District 9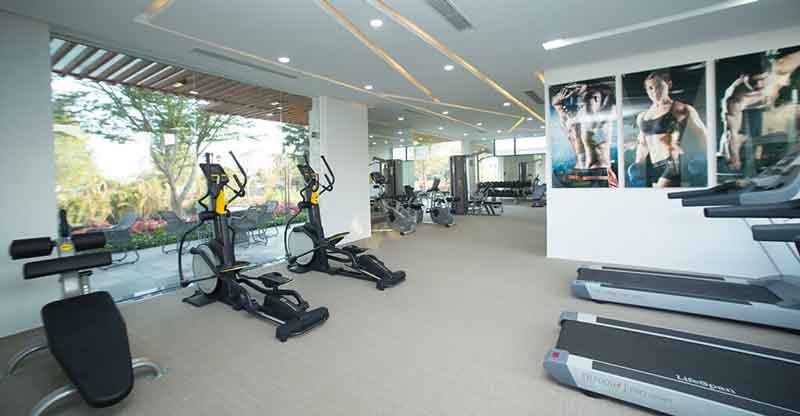 Gym is fully equipped with modern machines
Foreign area facilities at Venica Khang Dien project within 1-2 km radius:
– Phu Huu Market (on Nguyen Duy Trinh street)
– Maximark supermarket (on Nguyen Duy Trinh street
– Phuc An Khang Hospital (on Dong Van Cong street)
– District 2 Hospital (at Nguyen Duy Trinh street
– Giong Ong To Primary, Secondary and High School (at Nguyen Duy Trinh Street)
– Australian International School (at Mai Chi Tho Street)